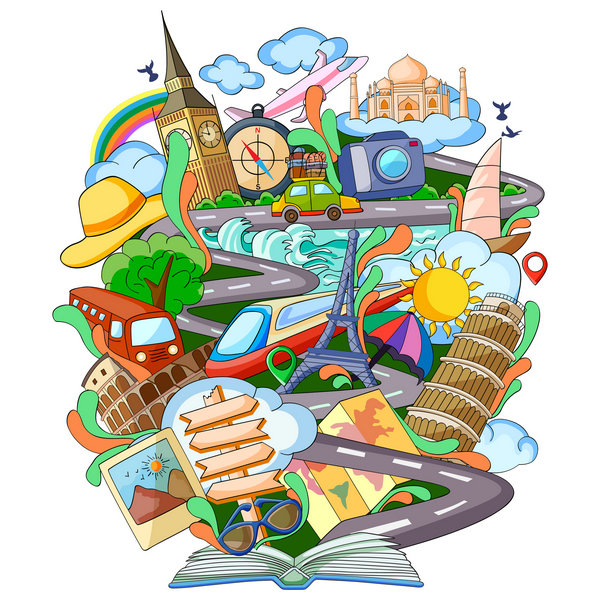 [Photo/China Daily]
Yang Zhen will graduate from Huazhong University of Science and Technology in Wuhan, Hubei province, in June.
Lately, the 22-year-old has been planning a trip with her roommates before graduation.
They are going to Chengdu in Sichuan province to see pandas.
"But the more important thing is the famous Sichuan food," she says.
Yang comes from a poor farmers' family in Jiangsu province. She does not have extra money to spend on travel.
So, she has been doing part-time jobs to make money for the last-and only-trip during her college years.
"A graduation trip is one of the must-dos for college students. It seems like our university life will be completed only after doing it," she says.
"It's part of the graduation ritual to officially say goodbye to our student time and prepare to enter another phase of life."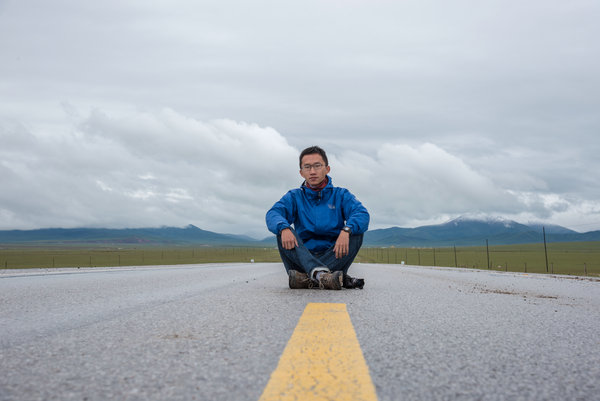 Lu Junying, a 24-year-old Beijinger, takes a trip to Qinghai province with classmates before graduation two years ago. [Photo provided to China Daily]
An early trip
The graduation season has come and graduation trips have become a popular choice for many young people.
To spend the last several days with close friends and classmates, or to see a different view alone, gives graduates not only unforgettable memories but also different meanings that may change their views of the world and influence their later lives.
Qi Chenliang has completed his graduation trip, although the 23-year-old won't graduate from Jiangsu University of Science and Technology in Zhenjiang, Jiangsu province, until June.
From March 17 to April 3, he went on his personal graduation trip to Shanghai, Beijing, Wuhan, Chengdu and Chongqing.
"I've learned a lot about these cities from books, the internet and chats with friends, so I wanted to see them in person," he says.
Qi traveled early because he did not want to go at a peak time, when tickets for tourist attractions will cost more.
"After all, the money I spend still comes from my parents," he says.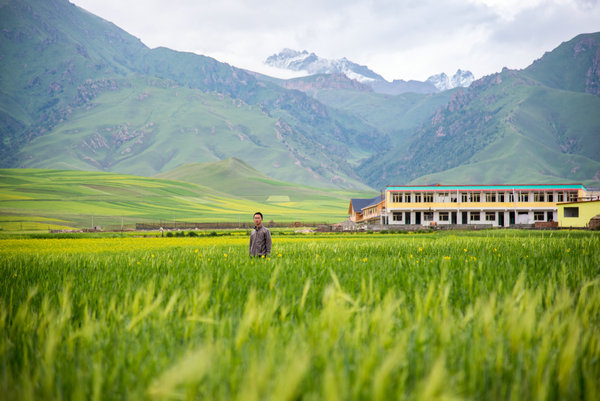 [Photo provided to China Daily]
Qi comes from Yixing, a small city in Jiangsu province that's known for its natural scenery and purple-clay pottery.
As the only child of the family, Qi almost has had no chance to travel so far on his own for a long time, because his parents constantly worry about his safety.
"Except for an internship arranged by the university, I'd never left the Yangtze River Delta (Jiangsu province, Zhejiang province and Shanghai)," he says.
Qi did not tell his parents about the trip until he was in the middle of it.
"I wanted to face the unknown world on my own, and I really enjoyed traveling alone. In Chongqing, it's so comfortable to sit quietly on the bus to circle around the city in early spring that it reminded me of my hometown, Yixing, the best place in the world," he says, proudly.
Qi stayed in hostels, and he really enjoyed meeting a lot of people. Talking with them gave him inspiration.
"There was a man who is over 40 years old and was still pursuing his dream in Beijing. I realized from chatting that people will finally pursue what they really want, so the most important thing is to find out what a person really wants," he says.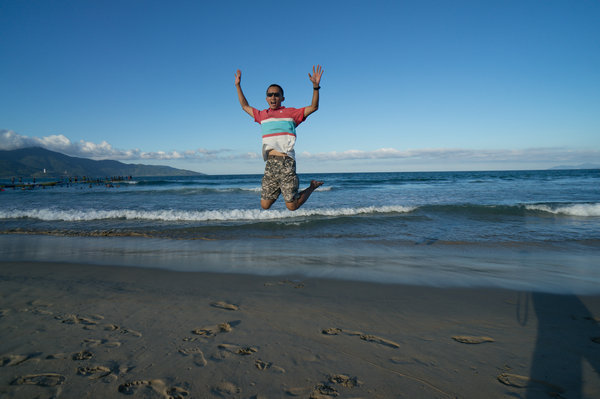 [Photo provided to China Daily]
A welcome break
Yang Xinru is an English teacher at a high school in Jiaxing, Zhejiang province. In July, the 29-year-old will complete her master's degree in translation.
"It's been very hard to complete the study since I had to work full time. In order to commemorate the two years, I've decided to go to Japan for the graduation trip with my friends," she says.
They will start the 15-day trip in mid-July.
"I really want to experience the scenes that appear in Japanese movies, dramas or cartoons," she says, adding that the cultural differences will offer a chance for her to reflect upon her life.
Besides the rich meaning that graduating students get from their trips, traveling with classmates is first and foremost for fun.
Lu Junying, a 24-year-old in Beijing, says that free time before his graduation two years ago gave him enough time to travel to different places with different people.
The whole class went to Chizhou in Anhui province because it is close to Nanjing, where they studied.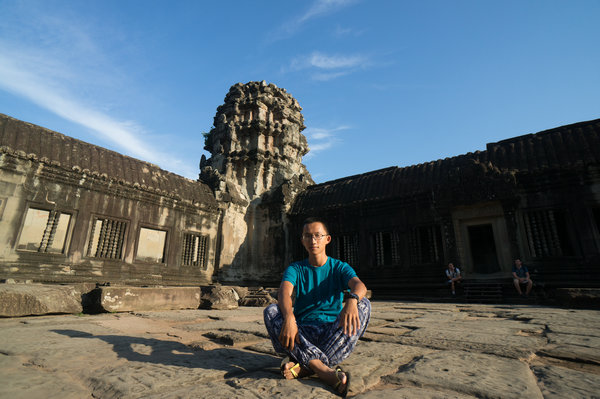 [Photo provided to China Daily]
He later drove with several close friends to Qinghai province.
"We'd always wanted to go to a vast space, and Qinghai is a very good choice with beautiful views," he says.
He then traveled to Southeast Asia alone, fulfilling his dream to explore abroad.
"My biggest impression was that time flies really fast. The freshness of being on the road will finally turn into a kind of unwillingness to part," he says.
Beijinger Han Bingbin says that the class had a good time on its graduation trip eight years ago, when they drove from Nanjing to the grand canyon in Zhejiang.
"The trip gave us a unique chance to know one another. We'd grown closer by the trip's end. But it seemed a little bit late because we were going to say goodbye," he says.
Contact the writer at yangyangs@chinadaily.com.cn