7th Chinese Film Festival opens in Paris
Updated: 2017-05-24 10:41:56
( Chinaculture.org )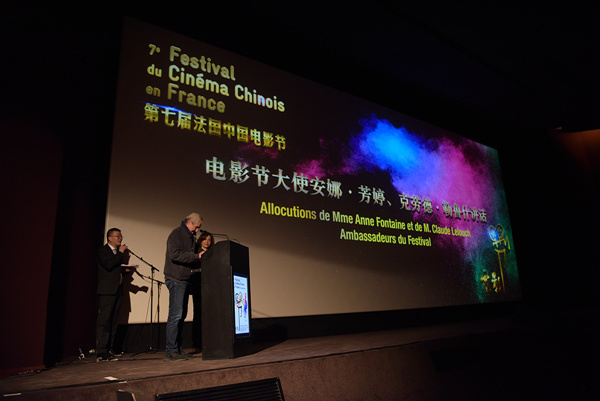 Directors Anne Fontaine and Claude Lelouch, ambassadors of the 7th Chinese Film Festival in France, speak at the opening on May 15, 2017. [Photo/chinaculture.org]
Eleven Chinese films will be screened in seven French cities as part of the 7th Chinese Film Festival in France.
Hit films from the past 12 months from a variety of genres will greet French audiences over the coming month, including Operation Mekong, I Am Not Madame Bovary, The Wasted Times, Big Fish & Begonia, and Journey to the West: The Demons Strike Back.
Speaking at the opening of the month-long festival on May 15, China's Ambassador to France Zhai Jun said: "Film covers a wide range of art fields including literature, music, and acting, serving as a window to showcase a country's culture and social lives. Humankind shares the same spiritual home as depicted in good films – the films that spread across time, space and borders."
Zhai said the festival serves as an effective platform for French people to know about Chinese culture and understanding lives of Chinese people.
Li Guoqi, deputy head of the film bureau at China's State Administration of Press, Publication, Radio, Film and Television, said: "The past six Chinese film festivals here in France have made remarkable achievements. They have promoted exchanges of film talents and cooperation in the film industry between China and France, and actively promoted the co-production of films between the two countries."
Following Paris, the festival will continue to six other French cities including Lyon, Cannes, Brest, and Reunion Island.
The festival runs until June 27.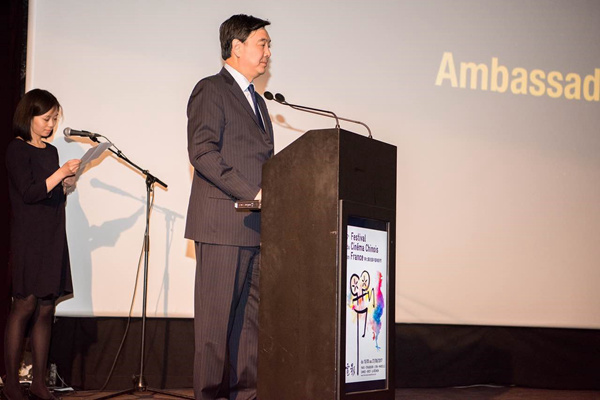 Chinese Ambassador to France Zhai Jun speaks at the opening of the 7th Chinese Film Festival in France on May 15, 2017. [Photo/Chinaculture.org]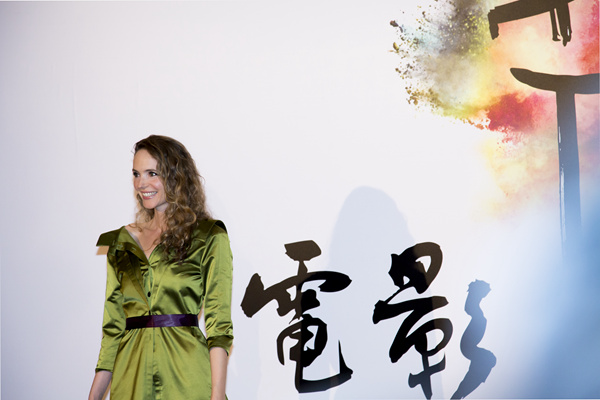 French actress Laura Weissbecker attends the opening of the 7th Chinese Film Festival in France on May 15, 2017. [Photo/Chinaculture.org]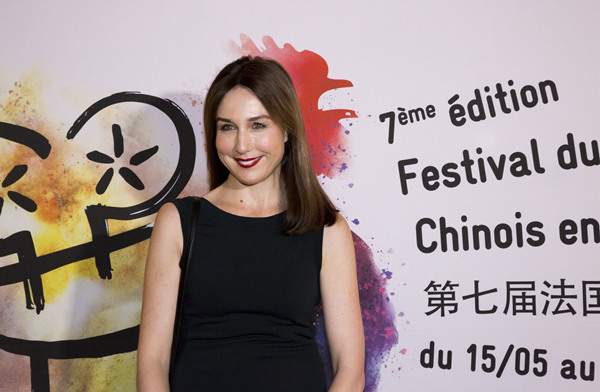 French actress Elsa Zylberstein attends the opening of the 7th Chinese Film Festival in France on May 15, 2017. [Photo/Chinaculture.org]


Presented by Chinadaily.com.cn Registration Number: 10023870-7
Copyright © Ministry of Culture, P.R.China. All rights reserved