China's culinary culture revealed in ancient utensils
Updated: 2017-05-10 14:31:34
( Chinaculture.org )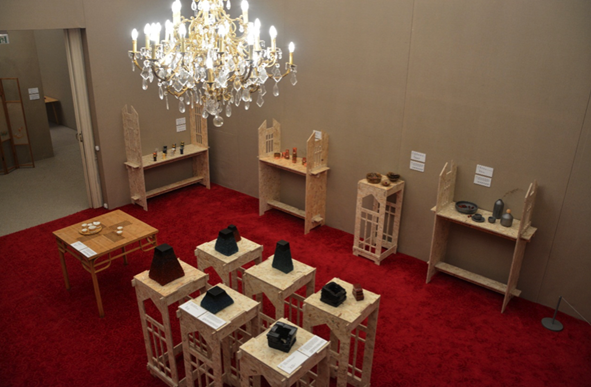 Ancient Chinese dining ware on display in Paris, May 4, 2017. [Photo/Chinaculture.org]
An exhibition featuring traditional Chinese kitchen utensils is underway at the China Cultural Center in Paris.
Titled Design & Culture of Chinese Dietary Utensils, the show offers a glimpse into China's time-honored culinary culture in the Southwest parts of the country, the unique regional diet habits there and the deep-rooted handicraft tradition of making kitchen utensils.
"There is an old Chinese saying: 'food is the first necessity of the people.' Exchanges of food and dietary ware were an essential part of communication for people from different countries along the ancient Silk Road," center directer Yan Zhenquan said at the opening ceremony on May 4.
"We hope that through this show, French people will have a deeper understanding of Chinese culinary culture, and will better understand the importance of today's Belt and Road Initiative in promoting mutual understanding, harmony and common prosperity."
The Belt and Road Initiative was proposed by President Xi Jinping to strengthen cooperation with other countries in economy, trade and investment.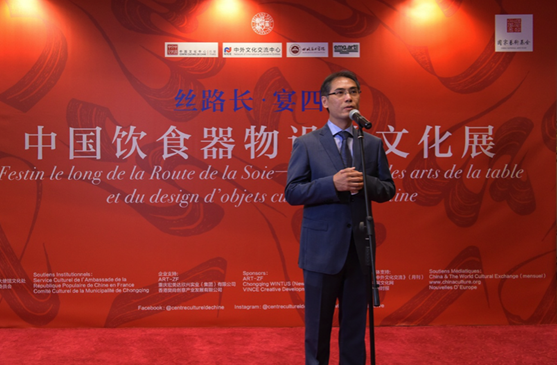 Director of the China Cultural Center in Paris, Yan Zhenquan, speaks at the opening on May 4, 2017. [Photo/Chinaculture.org]
Jacques Gies, former curator of France's Guimet Museum of Asian Art, pointed out the artistic importance of the exhibition.
"Dietary utensils are closely linked to the research of art history that I am working on. The materials, shapes and cultural connotations of these utensils can all be included into the scope of modern art creation."
The exhibition also features photos, documents and videos, creating an interactive experience zone where artists demonstrate techniques to make the utensils and add modern touches to the traditional ware.
The exhibition runs through May 24.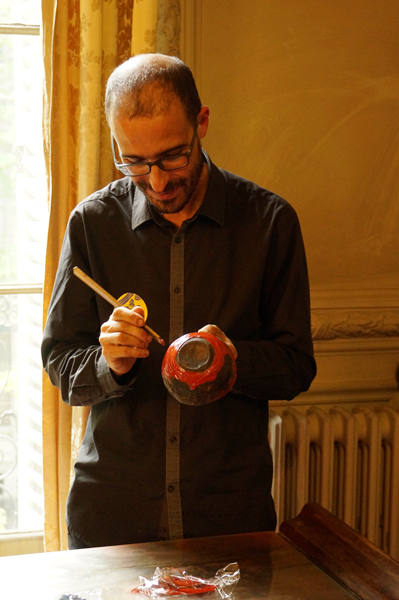 A French artist demonstrates techniques for making lacquer ware, May 4, 2017. [Photo/Chinaculture.org]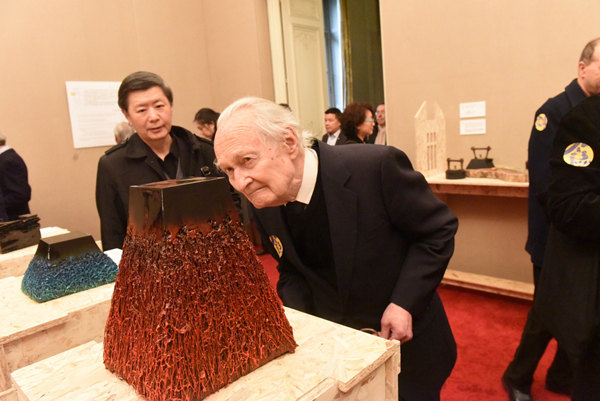 Renowned French sinologist Leon Vandermeersch takes a close look at an item on display, May 4, 2017. [Photo/Chinaculture.org]


Presented by Chinadaily.com.cn Registration Number: 10023870-7
Copyright © Ministry of Culture, P.R.China. All rights reserved