China cultural center opens in Islamabad
Updated: 2017-05-04 14:22:03
( Chinaculture.org )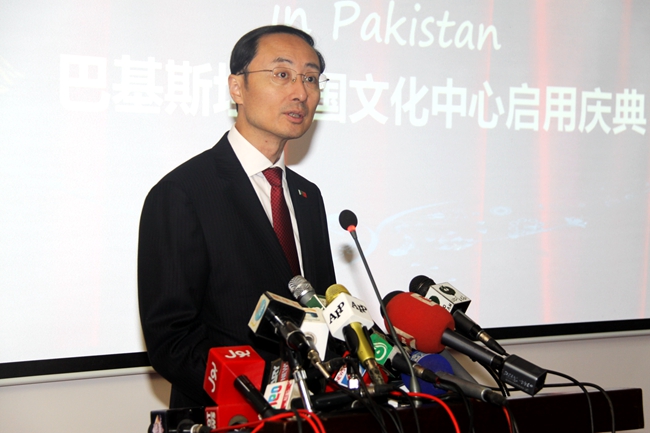 Chinese Ambassador to Pakistan Sun Weidong speaks at the opening of the China Cultural Center in Islamabad, April 25, 2017. [Photo/Chinaculture.org]
The China Cultural Center in Pakistan opened at the Pakistan National Council of Arts in Islamabad last Tuesday, serving as a new platform to promote cultural exchanges between the two countries.
The inauguration ceremony was attended by Maryam Aurangzeb, Pakistani state minister for information, Sun Weidong, Chinese Ambassador to Pakistan, and other officials and dignitaries from both countries.
At the event, Sun said, "China and Pakistan have a profound friendship. The official opening of the cultural center is another symbol of the deep-rooted friendship and will help introduce Chinese culture and history to Pakistanis through various forms."
Citing the China-Pakistan Economic Corridor (CPEC), Sun added, "In the process of building CPEC, cultural exchanges will play a more important role."
Aurangzeb said in her congratulatory remarks that the Chinese Cultural Center offers an opportunity for young Pakistanis to know more about Chinese culture and the center will enhance exchanges and relations among people in the two countries.
During the opening ceremony, artists from China's Liaoning province performed a traditional folk music concert.
Featuring an exhibition hall, a library and a classroom, the center is expected to host a variety of activities including exhibitions, films, lectures, and training classes.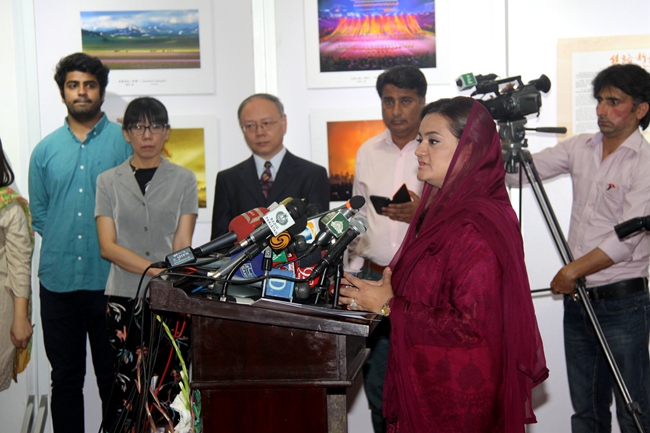 Maryam Aurangzeb, Pakistani state minister for information, speaks at the opening of the China Cultural Center in Islamabad, April 25, 2017. [Photo/Chinaculture.org]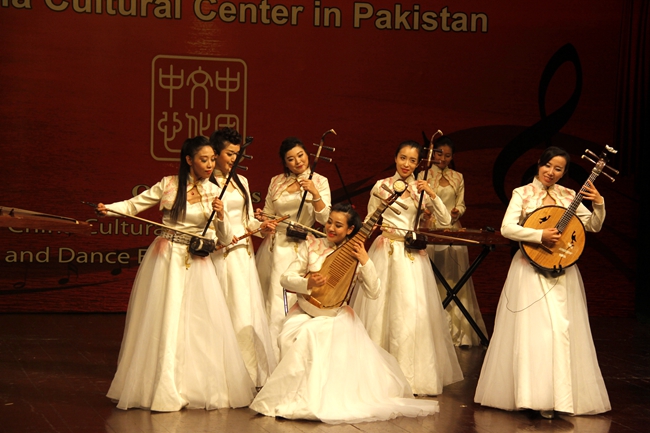 Chinese artists perform at the opening of the China Cultural Center in Islamabad, April 25, 2017. [Photo/Chinaculture.org]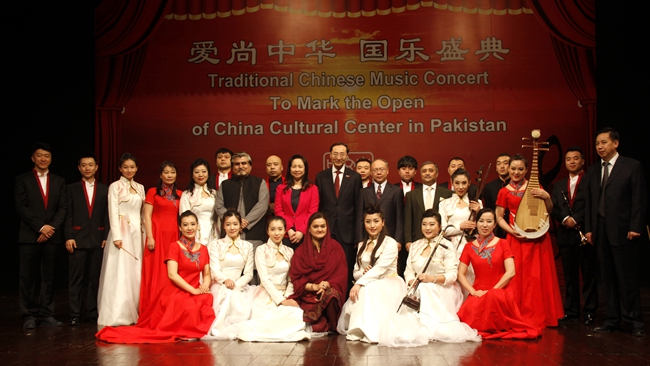 Guests take a group photo after a folk music concert at the opening of the China Cultural Center in Islamabad, April 25, 2017. [Photo/Chinaculture.org]


Presented by Chinadaily.com.cn Registration Number: 10023870-7
Copyright © Ministry of Culture, P.R.China. All rights reserved