Chinese contemporary art month kicks off in Sydney
Updated: 2017-04-05 14:52:34
( Chinaculture.org )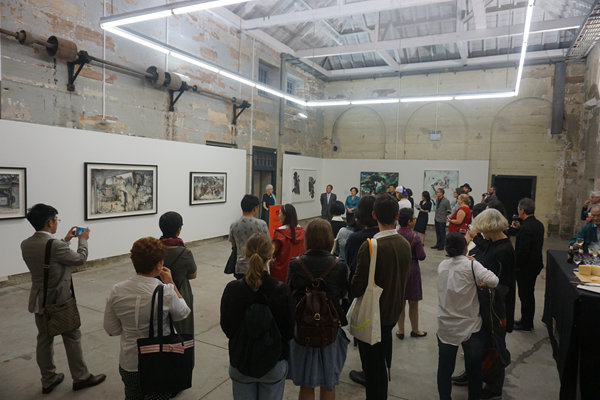 The 2017 Chinese Contemporary Art Month opens in Sydney on March 30, 2017. [Photo/Chinaculture.org]
The 2017 Chinese Contemporary Art Month recently kicked off at an art museum at the Sydney College of Arts in a bid to promote cultural communication between China and Australia.
The signature event, organized by the Chinese Cultural Center in Sydney, features two main exhibitions, four forums and several affiliated exhibits. The event has attracted 70 artists from different countries to participate, and will run until April 29.
The artists' works will be showcased at ten galleries in Sydney, including Art Atrium, Janet Clayton Gallery, Trevor Victor Harvey Gallery and Vermilion Art.
Chief curator Zhao Li said that he hoped the event would portray characteristics of contemporary Chinese art through the vast range of oil paintings, sculptures, art installations and video shows on display. 
"Chinese contemporary art has undergone a tremendous change in recent years," he said.
"Many artists have made new explorations in art materials, mediums and technology... Through the exhibitions, we hope to showcase new trends and changes among young Chinese artists, and push for a greater understanding of people in China and Australia."
People look at artworks on display at the opening of the 2017 Chinese Contemporary Art Month in Sydney, March 30, 2017. [Photo/Chinaculture.org]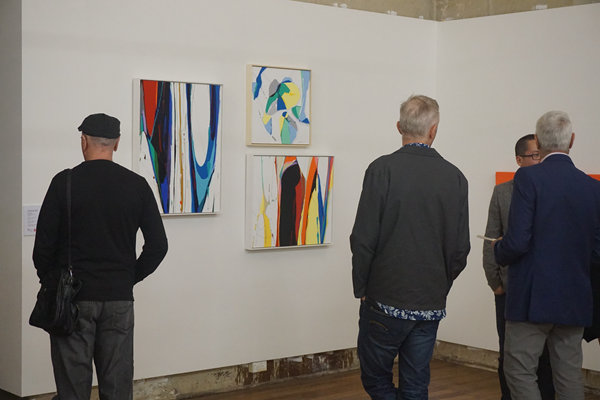 People look at artworks on display at the opening of the 2017 Chinese Contemporary Art Month in Sydney, March 30, 2017. [Photo/Chinaculture.org]


Presented by Chinadaily.com.cn Registration Number: 10023870-7
Copyright © Ministry of Culture, P.R.China. All rights reserved