Liang Luwen/China Daily
Zhou Huiquan starts work at the Chinese University of Hong Kong at 7:30 am. At the end of her work day, she spends three hours dancing ballet. Then, by the time most people would be crawling to bed, Zhou begins illustrating comics and working on her latest novel. She is rarely in bed before 1 am.
Zhou's schedule may seem exhausting to most people, who work from 9 am to 5 pm. But it reflects the lifestyles of an increasing number of young Chinese, who are choosing multiple careers not only to make ends meet but also because one job does not adequately express their interests.
People like Zhou who have created a "portfolio career"-in her case, "assistant professor/writer/illustrator/ballet dancer"-are also referred to as "slashers", a term devised by US writer Marci Alboher in her book One Person/Multiple Careers in 2007.
It has gradually become an identity marker among Western millennials.
The idea of having "slash careers" is now catching on in China. A 2015 survey of 6,000 office workers, conducted by Chinese recruiting website 51job.com, showed that 40 percent of respondents had more than one job at the same time.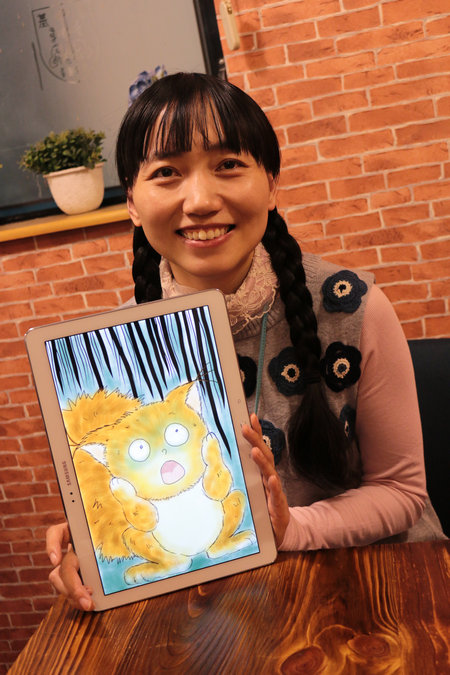 "Slash careers" are catching on in China. Zhou Huiquan is an assistant professor/illustrator/writer.[Photo by Liang Luwen/China Daily]
Finding a niche
Zhao Danmeng graduated with a degree in foreign affairs from Peking University but chose to work in human resources for Japanese drinks giant Suntory in Japan.
"I wasn't interested in being an academic, but also wasn't so sure what I wanted to pursue," the 28-year-old says.
Zhao's first job pushed her to learn Japanese and master professional skills such as cross-cultural communication and training.
But after working for three and a half years, Zhao felt disoriented.
"I worked nonstop every year and seldom got the time off to reflect upon my life," she says.
"What I did was meaningful for the company but wasn't so valuable for me."
Zhao quit her job and went to India on a spiritual tour. The trip changed her life. She learned spiritual-healing techniques and found her passion as a healer.
Zhao could transfer many of the skills she developed in human resources to her new career. Now she works as a life coach in Beijing and runs a spiritual-healing workshop.
"I gain satisfaction from what I am doing," she says.
"When you encounter society, never stop experiencing new things, and don't forget to think about who you are and what you truly want to invest in."
"Slash careers" are catching on in China. Zhao Sichen (center) is an English teacher/project manager/brand ambassador. [Photo by Liang Luwen/China Daily]
Advantage of expertise
The modern jobs market, particularly in large cities, offers young professionals more flexible employment and new platforms to pursue their career goals.
Zhao Sichen used to have a regular 9-to-5 job as an English teacher at Tsinghua University High School. The 31-year-old still teaches but now runs her own language-teaching studio targeting primary and middle school students in Beijing.
"The way many students learn English is rather time-wasting," says Zhao. "I want to explore an English-teaching method that not only improves students' test-taking skills but also their language proficiency."
Outside the class, Zhao also works as a project manager in charge of education programs at Netease. And she works with outdoor-sports brands on online promotion.
Zhao actually sees her various professional identities as linked.
"I always wanted to be an educator, and education is the nucleus of my career," she says. "My interests in fitness and management are also educational."
Hu Xiaowu, deputy director of the Institute of Urban Science at Nanjing University, says that having multiple jobs is more about economic security than a lifestyle choice.
"In modern China, financial security no longer exists, unless you create it. To some extent, having multiple income streams is one of the best ways to create stability."
Hu also points out that it's more common for people to combine work that offers financial security with work that feeds passion.
"Since there is so much work that can be done flexibly now, it's easy to do many kinds of work in the same workweek or even the same workday," Hu says.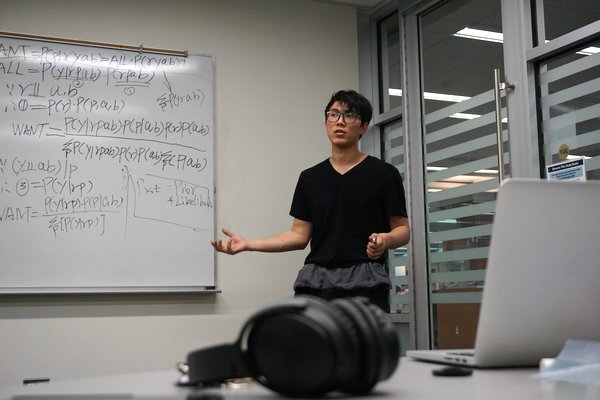 Wang Xingjian is an app producer/rapper/data scientist. [Photo by Liang Luwen/China Daily]
Different voices
While spreading one's career across multiple areas may yield financial benefits as well as personal fulfillment, being a "slasher" is not that appealing to some young college graduates.
Wang Xingjian, a Nankai University environmental science graduate, is skeptical about the term "slash careers".
"'Slashers' are people who are very curious and are usually reluctant to making career commitments," the 23-year-old says.
Before graduation, Wang did street dancing, and rapped in English and Chinese. Later, he developed the social app Zouqi and worked as a producer.
Wang doesn't see himself as a slasher, although his friends do. He believes he's merely someone with varied interests.
"Out of curiosity, I tried many new things. I made friends and gained experiences, but I don't take them seriously."
Wang's career goal is to be a data scientist. He interned at IBM in Beijing. Now he is studying data science at George Washington University in the United States.
Gao Wei, a senior employment instructor of Shanghai University of International Business and Economics, says that being a "slasher" is like being a college student who has a major but still also juggles a second major or minor. It's alluring but can also be physically and mentally demanding.
He warns that millennials should not follow the "slash career" trend blindly as every career has its own threshold and evaluation system.
"Having interest or passion doesn't make you a successful practitioner," he says. "It's often the set of skills people possess that makes them employable."
It's appealing to go down multiple paths at once, but having a "slash career" is not for everyone.
The danger is that people become a jack of all trades-master of none.
Contact the writer at zhangzefeng@chinadaily.com.cn