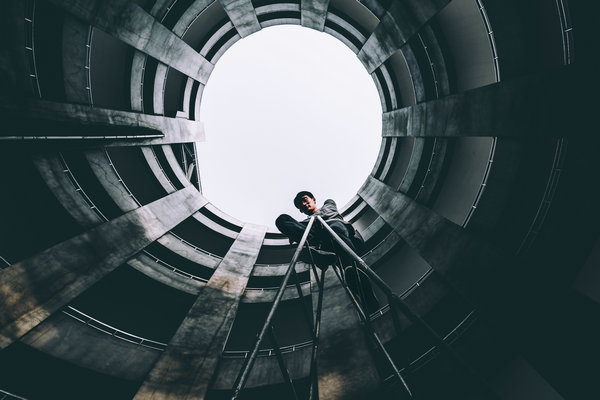 A young man does urban exploration and nestles over a Beijing parking lot. [Photo by Zhang Yu/provided to China Daily]
Dressed in a dark blue waterproof hooded jacket, sporting sleek outdoor shoes and carrying a light backpack, 33-year-old architect Zhang Yu has a hobby that involves the city's skyscrapers and bridges.
On a recent sunny weekend, Zhang along with other thrill-seekers, drove to a spacious museum on the outskirts of Beijing where age-old aircraft are kept. They crawled into the airplanes and then pulled out cameras capturing unique views.
Their urban exploration, aka "urbex", the adventurous exploration of man-made urban structures, a subculture that originated from the West, is growing in China.
"There are now around 200 active urban explorers in Beijing," says Zhang. "Probably a few hundred scattered in metropolises like Shanghai and Guangzhou."
But unlike typical urban explorers who take photos mainly for documentation, snapping refined cityscape pictures is the whole point for Zhang and his friends.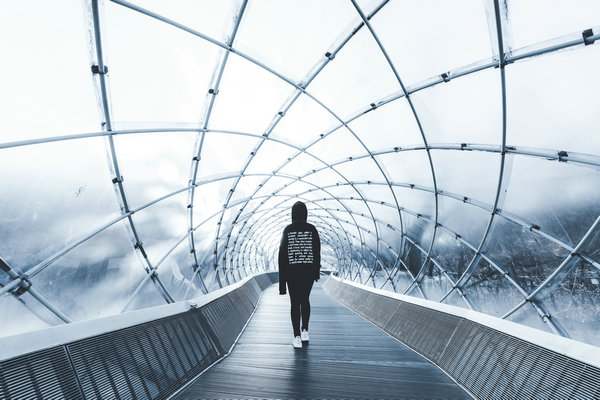 People does urban exploration and walks Anyang art park near Seoul. [Photo by Zhang Yu/provided to China Daily]
"We do it for photography, to find fresh angles to present a city," he says. "Once you give it a shot, you get addicted to it."
Thanks to social media, this new generation of urban explorers is able to expand this subculture.
They use smartphones and digital cameras to capture their excursions, and then upload them on social media sites such as WeChat, Visco and Instagram.
As a Beijinger, Zhang has seen traditional scenic spots such as the Summer Palace, the Forbidden City and the Temple of Heaven since childhood.
"When you are familiar with certain spots, you get bored," he says. "I want to discover hidden gems so that others can see a Beijing that defies general impressions."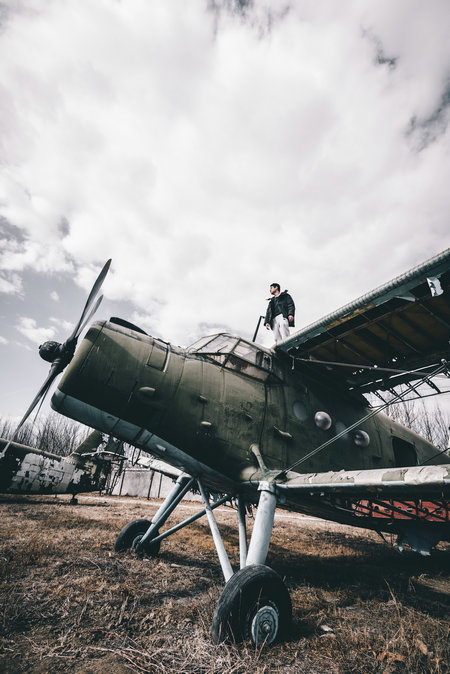 A young man does urban exploration and climbs on an airplane in Beijing. [Photo by Zhang Yu/provided to China Daily] 
When Zhang studied in the United Kingdom a few years ago, he was disheartened that many of his schoolmates' impressions about China still came from 1990s movies.
They did not know Chinese cities were filled with skyscrapers, and that there were many other things to see apart from the Great Wall, he says.
Zhang's posts on social media are filled with gorgeous cityscapes and dizzying vistas, which offer young foreigners new perspectives about Chinese cities. Recently, he was in contact with a Japanese photographer, who wants to visit Beijing after seeing Zhang's photos.
"Even though Tokyo and Beijing are quite near, he was never motivated to visit," he says. "But now he is eager to explore our capital."
While building up their social media profiles, these urban explorers gain hundreds of followers and likes, which later gives them a reputation within the community as well as some cash.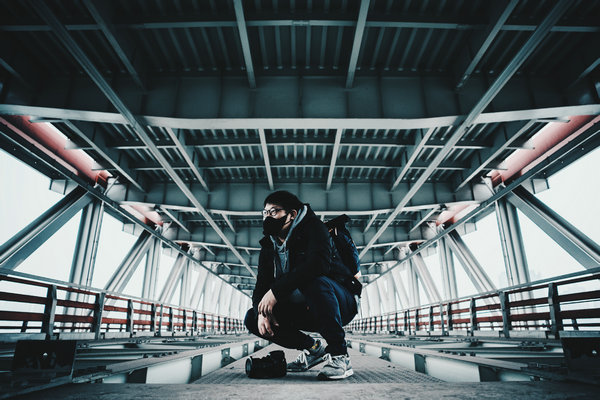 [Photo provided to China Daily]
One of Zhang's portrait photos taken at Colva beach in the Indian state of Goa using an iPhone 7 was picked by Apple, and the picture was later displayed at a special event last October. "It was a coincidence," says Zhang. "But the best part is I get regular offers to shoot photo projects for Apple."
According to Zhang, a slew of companies are offering sponsorships to urban explorers to promote their products. Smartphone companies like OPPO and Huawei send urban explorers their latest devices, while sportswear brand The North Face invites urban explorers to be models and even allows them to shoot its latest Urban Exploration collection commercials.
"Urbex represents a lifestyle that a number of young people value," says Zhang.
Sonia Luo, 24, has been an urban explorer since college. Her minimalist-style photography has garnered her more than 10,000 followers on social media as well as sponsorships and modeling opportunities.
"Urban exploration is also a great way to forge friendships and enrich life," says the Beijing-based Taiwan interior designer.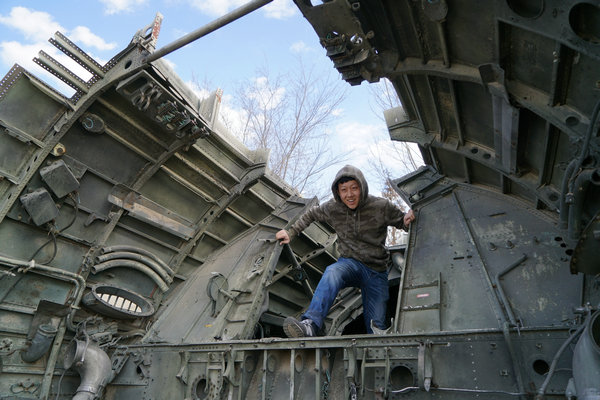 [Photo provided to China Daily]
Luo says that when she first arrived in Beijing, she felt lost and quite lonely. But as she joined the urban exploration community, she felt revived.
"When I meet friends and see the city through their eyes, I suddenly have the urge to get to know more."
For Du Tianyu, 20, urban exploration is not just about exploring, but getting a chance to see the development of a city.
While shooting a new landmark, the Galaxy SOHO in central Beijing, Du saw the old bungalows through his lens.
"From that particular angle, you see the sharp contrast between the old and the new, the growth of the city," says Du, a new energy science and engineering major at North China University of Technology.
"The city we live in might not be as simple as most of us think."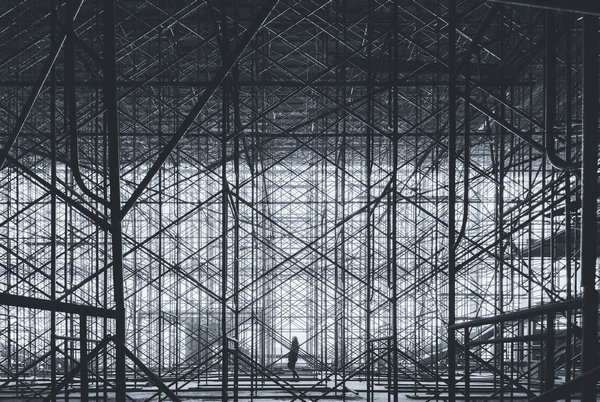 [Photo provided to China Daily]
However, urban exploration is sometimes dangerous. Scaling skyscrapers and bridges, and tip-toeing through abandoned buildings for breathtaking images can sometimes be a dangerous affair.
Globally, injuries and even death are by no means news within the urbex community.
"In the beginning, I was pretty audacious and believed the riskier the places you go, the better photos you get," says Du. "But that is not necessarily the case."
"After doing my calculations, I learned to stop when I reach the limit," he says.
Contact the writer at zhangzefeng@chinadaily.com.cn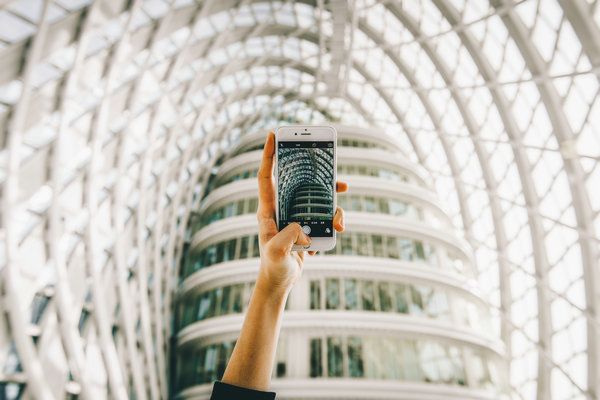 [Photo provided to China Daily]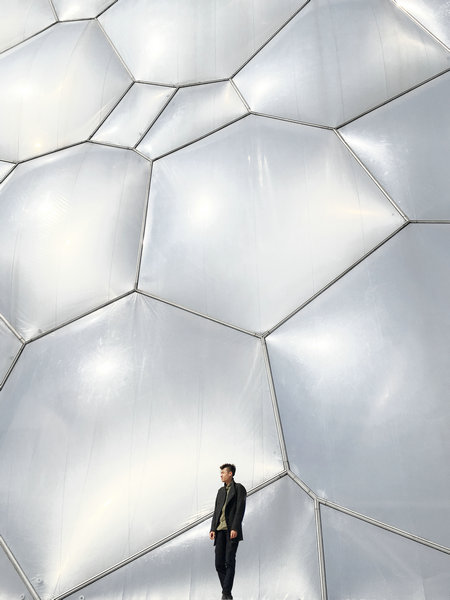 [Photo provided to China Daily]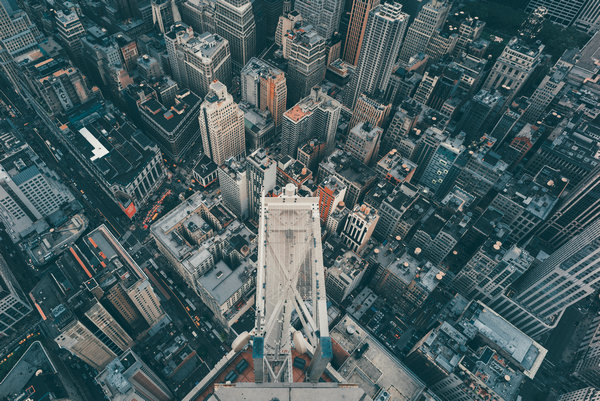 [Photo provided to China Daily]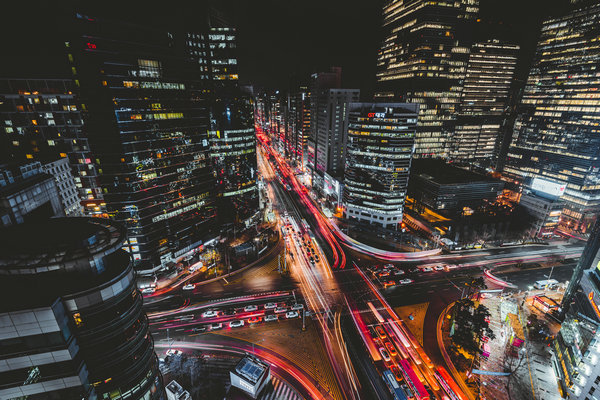 [Photo provided to China Daily]