China bans 120 immoral songs online
Updated: 2015-08-11 10:39:30
( Chinaculture.org )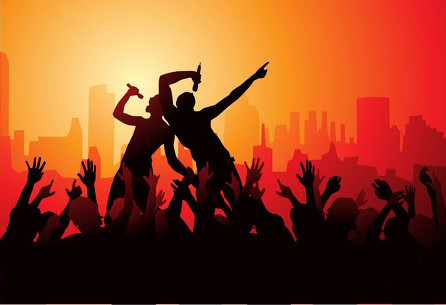 The Chinese Ministry of Culture released a blacklist on 120 songs with immoral, obscene and violent content. [File photo]
The Chinese Ministry of Culture released a blacklist on 120 songs with immoral, obscene and violent content today, and warned of severe punishment for those who fail to comply with the order.
According to a statement by the Department of Culture Markets, a department in the Ministry of Culture, the songs on the blacklist "trumpeted obscenity, violence, crime or harmed social morality", and violated an online cultural management regulation.
It is the first time that the ministry has banned songs online. The banned songs, including titles such as "Beijing Hooligans", "Don't Want to Go to School" and "Suicide Diary", were described as "having severely problematic content". Songs by household names such as Chang Csun Yuk and Stanley Huang were on the list.
The statement said that "no unit or individual is allowed to provide (these songs)," and warns of severe punishment to those who fail to comply with the take-down notice.
The list will serve as a reference for online administrators to ensure their content is legal, said Liu Qiang, deputy director of Department of Cultural Markets, adding that the list will be regularly updated.

Presented by Chinadaily.com.cn Registration Number: 10023870-7
Copyright © Ministry of Culture, P.R.China. All rights reserved