China to regulate unhealthy cultural content online
Updated: 2014-12-05 11:21:07
( Chinaculture.org )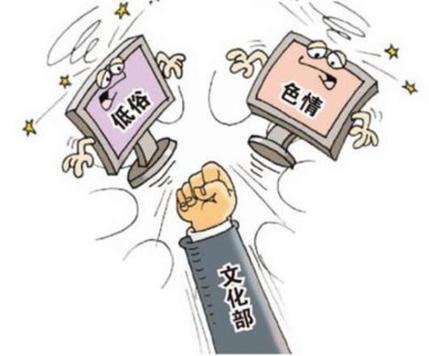 [Photo/people.com.cn]
The Ministry of Culture on Tuesday released a statement that a list of Internet firms will be punished for suspected spreading of pornography, gambling and other unhealthy cultural content against social morality.
In particular, the ministry plans to enhance regulations on animation, comic and game content provided by mobile game platforms.
Eleven Internet firms, including Tencent and Baidu, listed by the statement are under investigation and are accused of running mobile games involving pornography, gambling, and violent content that violate social values.
The statement also listed 21 websites for providing comic and animated products containing bloody, horrific and violent content.
According to the document, some websites seemed to be intentionally playing the pornography card, challenging accepted moral values.
The cases have been fully proved with solid evidence and the companies will be fined, said Liu Qiang, a deputy director in the market department of the ministry.
Liu added that the ministry would launch a nationwide regulating service that removes unhealthy animation, comic and game products on a regular basis and sets up a blacklist of violating firms, for those that constantly breach the law will be severely punished.
"We hope that, with greater social influences, the companies must shoulder more social responsibilities and put social benefits in first place, so as to offer healthy and good cultural products," Liu said.

Presented by Chinadaily.com.cn Registration Number: 10023870-7
Copyright © Ministry of Culture, P.R.China. All rights reserved